What Real Property Management California Coast Does
We Make Owning Property Profitable & Enjoyable!
We have been in business for over 20 years, we currently manage over 20,000  properties nationwide. We are experts in the rental market for Southern Coast of California. As a full-service management firm, we offer tenant placement, credit screening, maintenance, property inspections, collections, evictions, and monthly financial reporting.   We can even assist you in selling or the purchase of your next property when the time comes.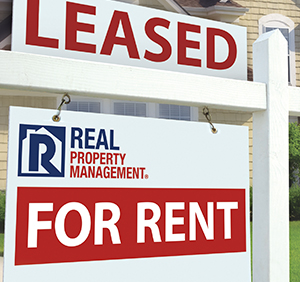 Advertising
Getting the right tenant FAST is our specialty!  We have the process of finding tenants down to a science.  Your property will be listed on over 60 of the most influential Internet sites and media outlets nationwide.  With advertising continually running, we take numerous calls daily to keep units fully occupied.
Tenant Placement and Screening
We schedule appointments and arrange all showings  We require each potential tenant to complete an application, then follow up to verify their employment, rental history, and credit & criminal history.
This helps assure that your property will have the best tenant possible.
Maintenance
To save you money, we use our own people to provide quality and timely maintenance for your property. Therefore, you don't have to pay the exorbitant rates charged by others; nor does your property have to wait until they can work it into their schedule. This can save you hundreds of dollars per year.
We also provide yard maintenance and pool care. We even provide 24 hour emergency service seven days a week.
Inspections
Professional inspections of your property both inside and out are beneficial to ensure tenants are complying with the terms of their lease and to assess property conditions.
RPM California Coast typically conducts move-in, periodic, and move-out inspections. Documentation and photographs from these inspections assist in determining needed maintenance and repairs to maintain your home's value and avoid costly repairs if left unattended.
Evictions / Collections
If rents are not paid by the 6th of the month, we begin the processes necessary to collect rents or evict tenants.
Accounting
Our company is highly automated. Each month you receive a financial statement showing monies collected and any disbursements that have been made. We can provide numerous reports including tenant rental histories, property rental histories, tax information to your accountant, and a host of other reports with the touch of a button.
Areas We Serve
Property Management in the Torrance, Redondo Beach, Hermosa Beach, El Segundo, Venice, Marina Del Rey, Manhattan Beach, Playa Del Rey, Palos Verdes, and Santa Monica areas.